Shopping Cart
Your Cart is Empty
Thank you for your business!
You should be receiving an order confirmation from Paypal shortly.
Exit Shopping Cart
We work to better ourselves in order to eventually improve society. In order to do that we discuss symbolism, social issues, philosophical questions, and sometimes sciences. As a humanistic group, we work on tolerance and the concept of freedom in general. We learn to listen and respect the opinion of others. We also take the time to think about what we will contribute to the work of the group. We use rituals to pass on knowledge and provide the tools one needs to promote harmonious individual and social growth from one generation to the next. We are also here to support our brothers and sisters in their research and in their life.
An excerpt from our ritual read in lodge at every meeting
The Anderson constitutions declare that Freemasonry was founded to exalt the high moral values that form the center of our Union, thereby preserving those central values from lack of observance or neglect.
The mission of Freemasonry is to enhance Universal understanding; Freemasonry must therefore work to improve both the individual and society.
In accomplishing this mission, the GWU admits of no deviations.
The purpose of Freemasonry is the search of Truth, the study of morality and the practice of solidarity.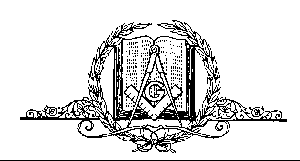 Freemasonry works for humanity's moral and material improvement, and its intellectual and social perfection.

Freemasonry guiding principle are mutual tolerance respect of self and others, and absolute liberty of conscience.

Freemasonry rejects all dogmatic affirmations; rather Freemasonry considers the interpretation of Freemasonic metaphysical landmarks, symbols and concepts as lying within the exclusive domain of her members' individual conscience.

The GWU's rejection of any dogmatic affirmations is not intended to limit its members' freedom of thought and conscience; rather, it is to guarantee such freedom, particularly, to guarantee any member's dogmatic, atheistic or agnostic beliefs as they may best see fit.

0

/